Welcome to TechnologyGurus.co.uk . Thanks for stopping by the UK's home of Quality, Price and Service for IT & communications stuff !
Excellent service, even it it's not good news
Technology Gurus are passionate about technology, and giving our customers the very best service. Maybe you have a poorly laptop, or want your business network upgraded, we're here to help.
But sometimes, it's not good news. In our latest example of this, we had a call from a customer who had "inherited" a large format Canon printer – the kind used to print posters and architect plans. Apparently it worked, and the customers  boss had grabbed it to see if it was worth using for his business. We were asked to advise on getting ink cartridges (normally £300 for a full set), and asked to set the printer up for the customer.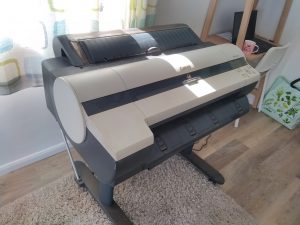 We advised the customer to hold off ordering loads of supplies as it was worth checking whether the thing worked first ! Also there may be ways to use compatible ink or refill systems that could cut the customers costs hugely.
After a quick check over, we discovered that the machine was in fact dead and there was something seriously wrong going on inside. So unfortunately in this case, our recommendation was that the machine was beyond reasonable repair, and to dispose of it. With a potential bill of possibly several hundred pounds in spare parts and labour, plus ink, plus possibly other consumables, there was only one place for this printer to go. That big scrap heap in the sky. Not something we like to tell customers but sometimes it makes sense.
The moral of the story is speak to someone who knows their stuff before getting sucked into paying over the odds for something that really isn't worth fixing.    
Customer focused
Read about our latest customer who was delighted when we installed Windows 10 and an SSD drive as well as cleaning up some malware. We love it when our customers are delighted with our service.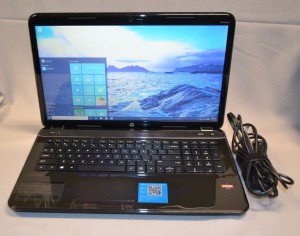 Maybe you are needing some consultancy on how best to enable your staff for mobile working or need to move to the cloud – our 35+ years experience in the IT industry gives us an excellent view of what's hot and what's not.
Perhaps your need some technical support – we're happy to help either on-site, or remotely. Our service is second to none and we don't talk teccy mumbo jumbo !
We have got loads of ways to help and support you whether it is at home or in the office.
A recent customer took delivery of his brand spanking new laptop. We were happy to deliver it, and then with our VIP installation service, help get it setup with the customers wifi, printer, music collection, and make sure that the backup device was working.
The customer was delighted with the service and said "I've been using Technology Gurus for some time so I knew I could rely on a great service and price. I would have no hesitation in recommending them."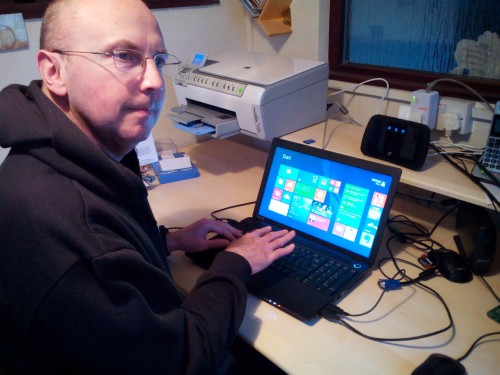 Feel free to have a look round our site or click on the chat button on the bottom right to chat with us right now.
In the meantime, if you have any questions, please send us an email to info@technologygurus.co.uk .